Kia News from the Chicago Auto Show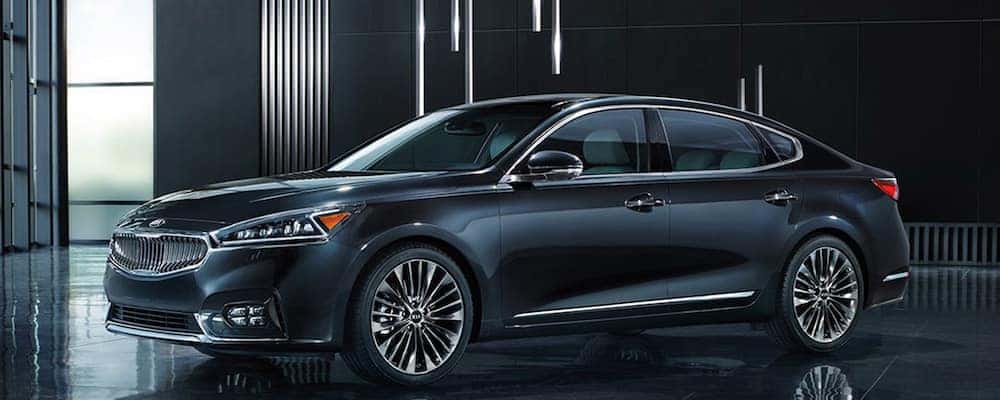 The Kia Cadenza (above) made a stunning debut at the 2020 Chicago Auto Show with some major design changes inside and out, and Kia brought home an award for their technology.
Autoblog's 2020 Technology of the Year Award
Designed to recognize innovation in the auto industry, Autoblog grants one Technology of the Year award. Their team of expert editors search for technology that makes consumers' lives better, improving their overall experience in cars. At the 2020 Chicago Auto Show, they declared Kia's Blind Spot System their winner.
More than just a blind spot warning system or camera, this technology uses both radar sensors and cameras to offer unique visibility of blind spots and issue alerts if the driver fails to notice a vehicle in their blind spots. Working with crash avoidance technology, the Kia Blind Spot System was praised for its overall impact in helping motorists.
Greg Migliore, Editor-in-Chief of Autoblog said "Kia's Blind Spot system is a clever feature that can help drivers understand their surroundings better. It improves situational awareness and offers different levels of feedback if the driver is straying from their lane. Our team found that it was easy to use and added another layer of security on the road."
Updates to the Kia Cadenza
Entering its fourth model year, the Kia Cadenza has a mid-cycle refresh with a redesigned front end — including a new hood, new grille, and revised headlights. Ready to turn your head coming and going, the rear of the Cadenza sports a redesigned rear bumper and a full-width taillight strip on the trunk lid for a more imposing design.
Interior updates include a 12.3-inch digital display, LED ambient lighting, additional USB charging ports, and a wireless charging pad.
Learn More with Auffenberg Kia
Want to stay up-to-date on all of the latest Kia news? Curious when you'll see the Cadenza around O'Fallon? Contact Auffenberg Kia to learn more.
More From Auffenberg Kia
When you drive a 2021 Kia Soul you know you're going to get a lot of attention paired with a low price. This affordable and stylish compact crossover also sports some of the best fuel economy in its class, so you keep saving money when you're driving on Mascoutah streets. Take a closer look at…

If you're searching the Mascoutah market for a great SUV, the 2021 Kia Sportage is worth serious consideration. This model offers strong specs, nimble agility, and efficient fuel economy. Better still, when you opt for the new Kia Sportage, you can be assured that you will bring home an SUV with expansive cargo room and…

If you were a fan of the Kia Optima colors of the past, you'll fall in love with the gorgeous Kia K5 colors for 2021. This modern sedan showcases its style with a collection of eight different paint colors and seven interior options – which means you can stand out from the crowd in Mascoutah….