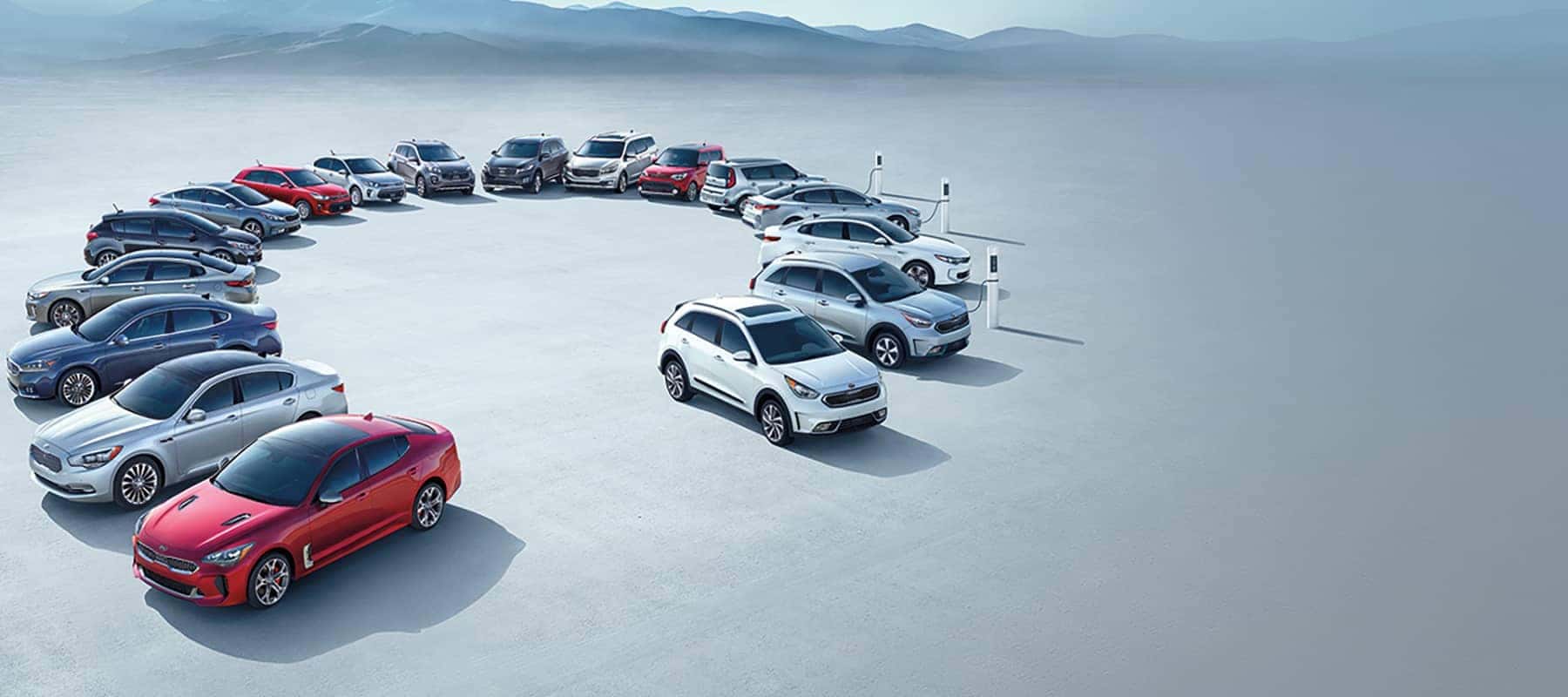 If you're on a tight budget and are on the fence about choosing a new Kia, used cars or SUVs are a great option to get you into the Kia you're looking for without going over budget. Not to mention, there are many benefits to take advantage of when you opt for a used Kia. These include everything from a lower price, reliable warranty coverage, less depreciation, and more! Check out the benefits of getting a used Kia Sorento, used Kia Soul, or any other Kia used cars from Auffenberg Kia.
Why Choose A Used Kia?
Every Kia sedan, SUV, and crossover is designed not only for safety and reliability on Mascoutah and Smithton roads, but also provides the latest technology features to enhance your ride.
When you choose a used Kia, you'll still be able to experience everything drivers expect from Kia vehicles including the dependable Kia warranty, which ensures your used Kia can run at its best for years to come. Drivers will also love the lower starting price and the fact that their used Kia will not depreciate in value as quickly as a newer model. Let's take a closer look at some of the benefits of choosing a used Kia vehicle:
Coverage: Every certified pre-owned Kia comes fully equipped with two different coverage packages. The 12 month/12,000 mile Platinum coverage and the Towing/Renting/Travel Breakdown coverage. These coverages are in place to ensure drivers feel safe and confident in their CPO models. Additionally, Kia offers 24-hour roadside assistance and a 10-year/100,000-mile Certified Pre-Owned Limited Powertrain Warranty.
Price: Used Kia and certified pre-owned Kia models are less expensive than their new counterparts. At Auffenberg Kia, you might be able to find a more affordable Kia model within our inventory of vehicles priced under 9K.
Depreciation: Unlike new vehicles, which lose roughly about 30% of their original value within the first two years of ownership, purchasing used vehicles helps to avoid this steep and quick depreciation in value.
Why Choose Auffenberg Kia?
At Auffenberg Kia, we're proud to carry a vast selection of pre-owned models to meet your needs. These include best-selling Kia sedans like the used Kia Optima, rugged SUVs like the used Kia Sorento or used Kia Sportage, as well as fan favorites like the roomy used Kia Sedona minivan or the stylish used Kia Soul.
We're also proud to have a talented team of finance and service experts who are here to ensure the car buying and car-owning experience is as seamless as possible.
Finance: Our dedicated finance team will help you explore all of your auto finance options. We'll walk you through the financing process, including leasing vs. buying, as well as help you find the value of your trade-in, apply for financing, calculate your monthly payments, and so much more.
Service and Parts: Our experienced service and parts technicians are on hand to ensure you get the repairs, installations, replacements, and inspections your Kia needs to run its absolute best. We also offer plenty of Kia service and parts coupons to help you save along with a wide range of Kia accessories to trick out your used Kia.

Get Behind the Wheel of a Used Kia from Auffenberg Kia
Now that you know more about the benefits of a used Kia, make your way over to Auffenberg Kia to experience our great selection of used Kia models in person. In addition to a wide range of specific pre-owned Kia models, customers can also save with our used AWD SUVs, used vehicle specials, and used vehicles under $8995.
Don't forget to check out our certified pre-owned program to get behind the wheel of a newer Kia for less and the benefits of a CPO vehicle. Get the car buying process started, or contact us to schedule a test drive near Shiloh and New Baden!