What is Good Mileage on a Used Car?

Many drivers opting for a more affordable vehicle purchase will surely look closely at a used car's physical and mechanical condition. But what is good mileage for a used car? The truth is that it depends; even cars with over 100,000 miles can be smart choices for the right drivers (and they still have plenty of years left in them). If a used vehicle has been well taken care of over a period of time, this can still be a great car for your Mascoutah and Smithton commute. Learn more about good mileage for used cars with the experts at Auffenberg Kia today!
Factors To Consider When Shopping for Used Cars
Good mileage for used cars can vary depending on several factors. That's why you'll want to do your research to get a better sense of the history of the vehicle and how much it can withstand as you use it. Take these factors into consideration when looking at your next used vehicle:
Usage – A car driven 75,000 miles in stop-and-go traffic will wear down sooner than one that has racked up 75,000 miles on the open highway. Try to get the previous owner's driving history before you buy.
Location – Vehicles that have been driven in a locale that has a dry, warm climate undergo less stress than vehicles from areas that have a cold, wet climate.
Condition – Get a certified mechanic to inspect the vehicle to determine if there are any issues, such as mechanical problems or rust, that will need to be dealt with. Figure this cost into your budget.
Maintenance – Check the maintenance history of the vehicle to ensure that it has been kept up-to-date on routine services like oil changes. Irregular service history can be a sign of expensive problems in the future.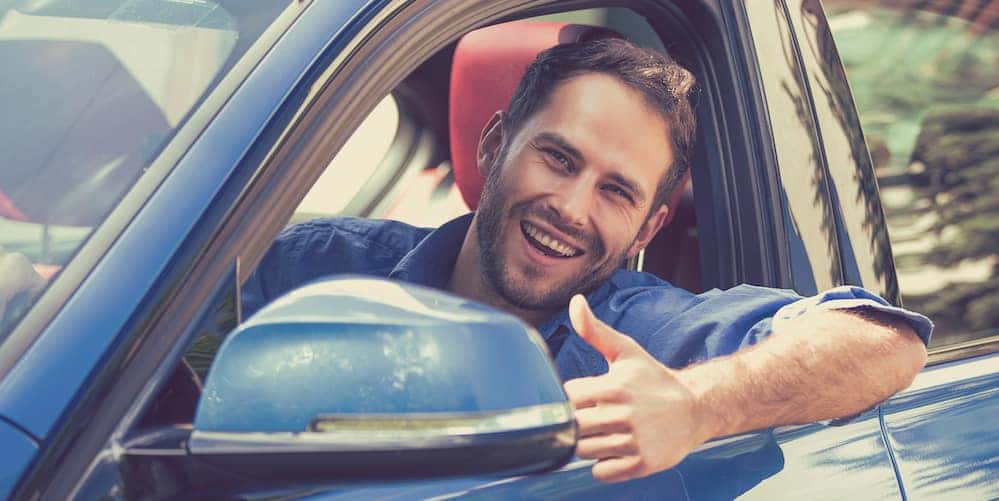 Mileage vs. Age
Another thing to think about is just how long you plan to have the used vehicle? A year? Three to five years? Even longer? While this may sound a little off to drivers, newer vehicles with higher mileage may even be a better option than an older model with lower mileage. These quick tips will help you determine whether the age or the mileage of the vehicle will impact your decision:
A car that hasn't been driven regularly will often have higher repair costs. Mechanical issues (or problems with rubber seals and gaskets) can develop if a car isn't driven on a regular basis.
A vehicle with a well-documented maintenance history is preferable to one that has been neglected.
Low-mileage vehicles often come with a higher price tag.
Find Used Cars Near Trenton Today!
Now that you know what good mileage is for a used car, you can make the best decision to find a vehicle that will enhance your Shiloh and New Baden commute, and give you the opportunity to enjoy it for years to come. If you have any questions at all, our service team can help you determine if the mileage on a used car is good or not.
Learn more about the benefits of a used Kia, and save on your next used car from Auffenberg Kia with our wide selection of pre-owned specials and certified pre-owned vehicles. Not sure where to start? Find out how car finance works today, and contact us today to schedule a test drive!
More From Auffenberg Kia
Shiloh drivers are offered a wealth of choices by the eight distinct 2023 Kia Sorento trim levels. But which trim is best for you, and how much does the Kia Sorento cost? We're happy to report that the Kia Sorento price starts at only $30,090. To help you pick the trim that's right for…

Smithton drivers searching for a capable and well-equipped SUV need not look any further than the Kia Seltos. Equipped with all-wheel drive and packed with standard safety features, the Kia Seltos allows you to confidently navigate Trenton roads, even in inclement weather. In this guide from the experts at Auffenberg Kia, we highlight key features…

We know you're seeing more and more electric vehicles—EVs—on the streets around Mascoutah and Smithton. Many of them are from luxury brands, so you might be thinking that an electric SUV is out of reach. Think again! The 2024 Kia EV9 is set to arrive at Auffenberg Kia to level the EV playing field with…