Family Things to Do in St. Louis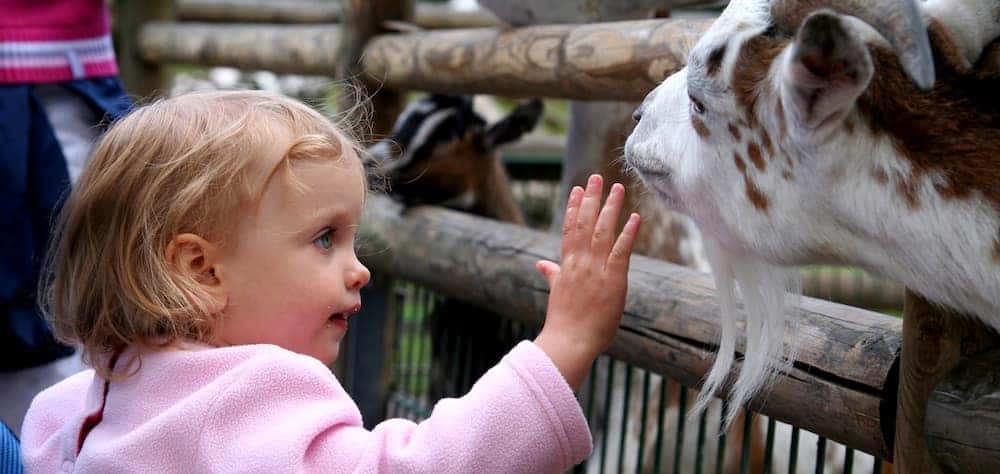 After you've checked out some fun things to do in O'Fallon and in Collinsville, you might me wondering, "What are the best family things to do in St. Louis?". The folks at Auffenberg Kia are happy to share our top five family-friendly destinations that are sure to impress a crowd. From the St. Louis Zoo to the St. Louis Science Center, we've got something for everyone on our list! And when you get hungry, be sure to check out some of our favorite St. Louis restaurants.
St. Louis Zoo
Showcasing a whopping 18,000 animals from 700 different species, the St. Louis Zoo is a nature lover's paradise. This St. Louis institution has been around since 1910, and the staff pride themselves on their gorgeous exhibits and global conservation efforts. Whether you want to see tigers at the Red Rocks or meerkats in the Discovery Corner, you'll be blown away by the diversity and beauty of this 90-acre zoo in the heart of the Midwest.
St. Louis Science Center
The St. Louis Science Center is a sprawling museum that includes over 750 exhibits in a 300,000-square foot complex. Kids love the many hands-on exhibits, which turn complex concepts into fun and accessible ideas for everyone. Browse the large-scale dinosaur diorama to get up close with a T-Rex or head to the Planetarium next door to gaze at the stars.
Missouri Botanical Garden
The Missouri Botanical Garden is the oldest botanical garden in the nation with more than 150 years of history, and this 79-acre urban garden is truly a sight to behold. Take a stroll through the many pathways to experience beautiful blooms from around the world in the Chinese Garden, English Woodland Garden, Victorian District, and more. And don't miss out on the 14-acre Japanese Garden, one of the largest strolling gardens in the country.
Pi Pizza
Between visits to the St. Louis Zoo and the St. Louis Science Center, your family is bound to get a little peckish! Why not stop by a favorite like Pi Pizza for a slice? This restaurant whips up homemade and feature a long list of specialty pizzas. If you're not in the mood for pizza, their extensive selection of appetizers includes favorites like blazed wings, panhandle beans, and spicy pickles.
Grant's Farm
On a beautiful St. Louis day, there's nothing like a trip to Grant's Farm. Kids love watching exotic animals like zebra and antelope in Deer Park and in the Tier Garten, which is home to species like wallabies and lemurs. If you're ready for lunch, the Bauernhof offers authentic German classics like bratwurst and pretzels, along with kid-friendly fare like pizza. And before you go, don't miss out on Grant's Cabin, a two-story cabin that dates back to 1855!
More Fun Ideas from Auffenberg Kia
After you've checked out some fun things to do in O'Fallon and in Collinsville, you might me wondering, "What are the best family things to do in St. Louis?". The folks at Auffenberg Kia are happy to share our top five family-friendly destinations that are sure to impress a crowd. From the St. Louis Zoo…

Whether you're visiting O'Fallon from St. Louis or out of town, or you're a local looking for something to do, we've got a great list of ideas from the team at Auffenberg Kia. And, be sure to check out some of the great things to do around Collinsville. Where to Eat in O'Fallon Marcus Theater O'Fallon,…

Contact Us Are you ready to get out on the town in St. Louis, but need some suggestions on where to eat? You're in luck! We've polled the staff and assembled our list of the best restaurants in O'Fallon, IL. After a fun day out, check out our favorites and, whether you prefer a steak…